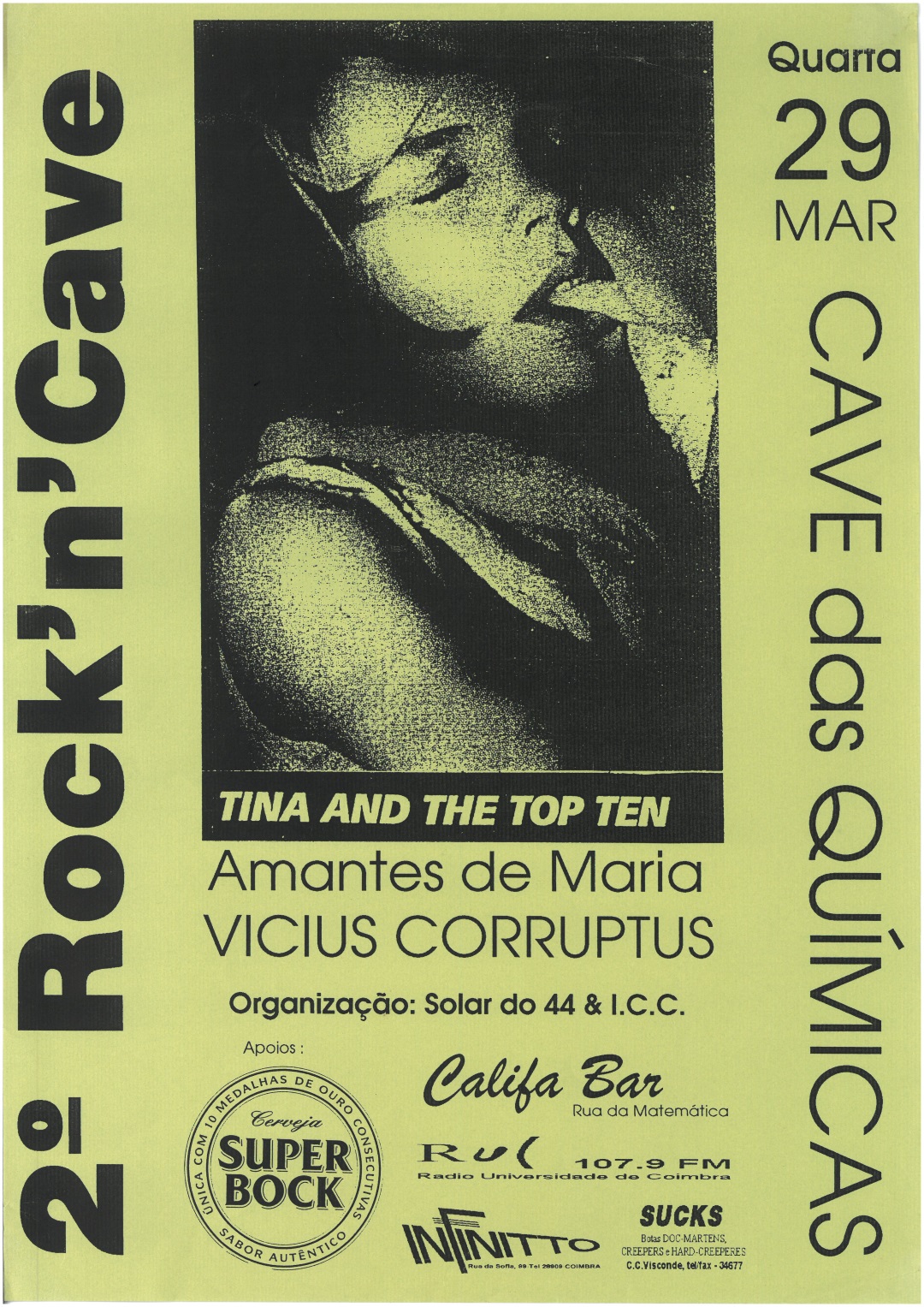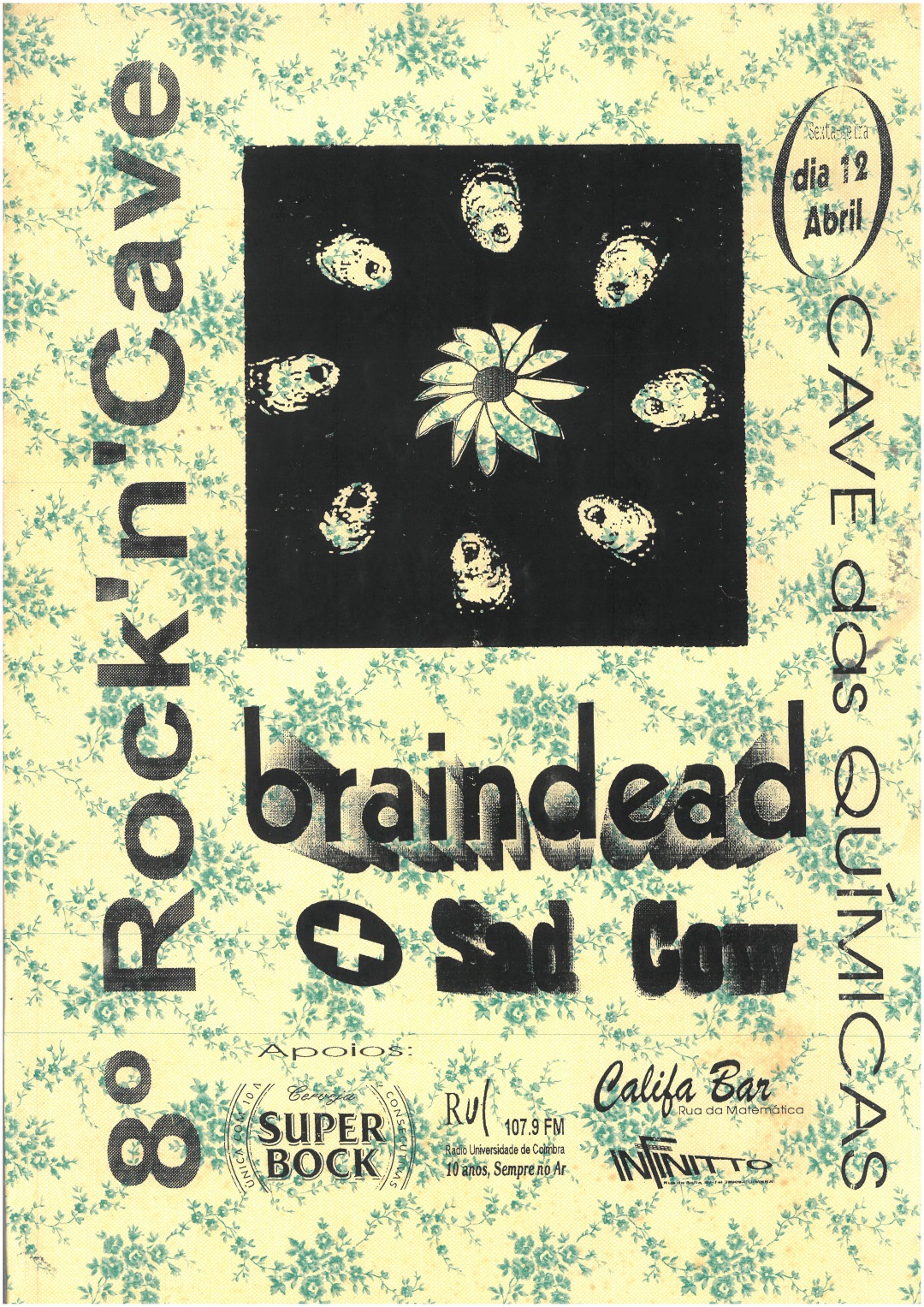 ABOUT
Rock'n'Cave is a non-profit cultural association, founded in 1997, which aims to promote, disseminate and boost culture in all its aspects. For over two decades we have been developing the creation, production and presentation of shows, events and festivals, collaborating regularly in the curatorship and management of cultural projects. We contribute with all our initiatives so that culture, deeply rooted in contemporary creation, may have a living and multiplying presence in society.
MISSION

Our mission is to value the most creative, innovative, underground, strange and extraordinary contemporary cultural manifestations, capable of enhancing the cultural dynamism of diverse spaces and communities, with special focus on low density territories.
VISION

We believe that every place has a unique cultural richness, made up of people and spaces that should be valued. Our vision is that a low density territory can and should be a stage for contemporary culture.
CURRENT ACTIVITY
After a few years inactive, Rock'n'Cave was reborn in 2021, resuming collaborations in numerous cultural initiatives in several territories.
Inspired by the irreverent spirit and social radicalism of rock and roll, Rock'n'Cave is an association that aims to be an enabling link between people, territories and artistic manifestations, facilitating collaboration and the sharing of resources and experiences in the area of cultural dynamisation.
Currently, the projects in which Rock'n'Cave is involved focus on the promotion of several artistic practices, with the aim of bringing communities closer to the culture that is produced and promoted locally, with special focus on low-density territories.
Find out more in the section
PROJECTS ︎︎︎
Get to know our

GOVERNING BODIES AND COLLABORATORS ︎︎︎
HISTORY
The activity of the Association began with a cycle of concerts, entitled "Rock'n'Cave", which took place in Coimbra, in the Cave das Químicas (in english, chemistry cave), at the Department of Chemistry, University of Coimbra, between 1997 and 1999, with some of the most interesting names in "modern Portuguese music", such as Cosmic City Blues, Tina And The Top Ten, Primitive Reason, Moonspell, Bizarra Locomotiva, including also some concerts of international bands like Dorsal Atlântica (Brazil), The Reign (UK) Wake Up Call (France).
In the first years of activity,
Fanzinoteca Rock'n'Cave
was also born, the first Portuguese fanzinoteca and second in Europe, with the objective to collect the biggest number possible of national and foreign fanzines, creating an alive archive in constant update, conservation and consultation.
In 1999 the
Space Festival
is founded, dedicated to experimental and improvised music, trying to approach the new directions of contemporary music made possible either by experimentation/improvisation or by new digital technologies. Numerous projects have arisen on the national scene capable of making the best use of these new possibilities. Given its importance and innovative character, it was the aim of Rock'n'Cave to contribute to its better dissemination. A testing platform for musical forms and formations was created, giving Portuguese musicians the stage to present their most original initiatives. The first editions of the festival took place between 1999 and 2005, in several locations in Portugal, in which names such as Oh!Malone, zzzzzzzzzzzzzzzzzzzzzp!, Albrecht Loops, Gustavo Costa, Rodrigo Pinheiro, Jorge Queijo, Jorge Coelho, Luís Salgado, Jonathan Saldanha, among others, performed.
Over two decades, the Association has promoted and programmed concerts of jazz artists in some of the best venues in Portugal, such as Casa da Música, Aula Magna, Teatro Sá da Bandeira and at the Paredes de Coura Festival. These concerts included some of the biggest names in jazz worldwide, such as John Zorn, Marc Ribot, Arto Lindsay, Tim Berne, Marc Ducret, Don Byron, Phil Minton, Joey Baron, Erik Friedlander, Luc Ex, Jim Black, Michael Formanek, Dave Holland, Chris Speed, Bojan Z, Dhaffer Youssef, among others. These concerts took place in several Portuguese cities, such as Lisbon, Porto, Coimbra, Aveiro, Braga, Abrantes, Paredes de Coura, Vila Nova de Cerveira, Évora, and others that felt the contagious power of experimental and improvised music.